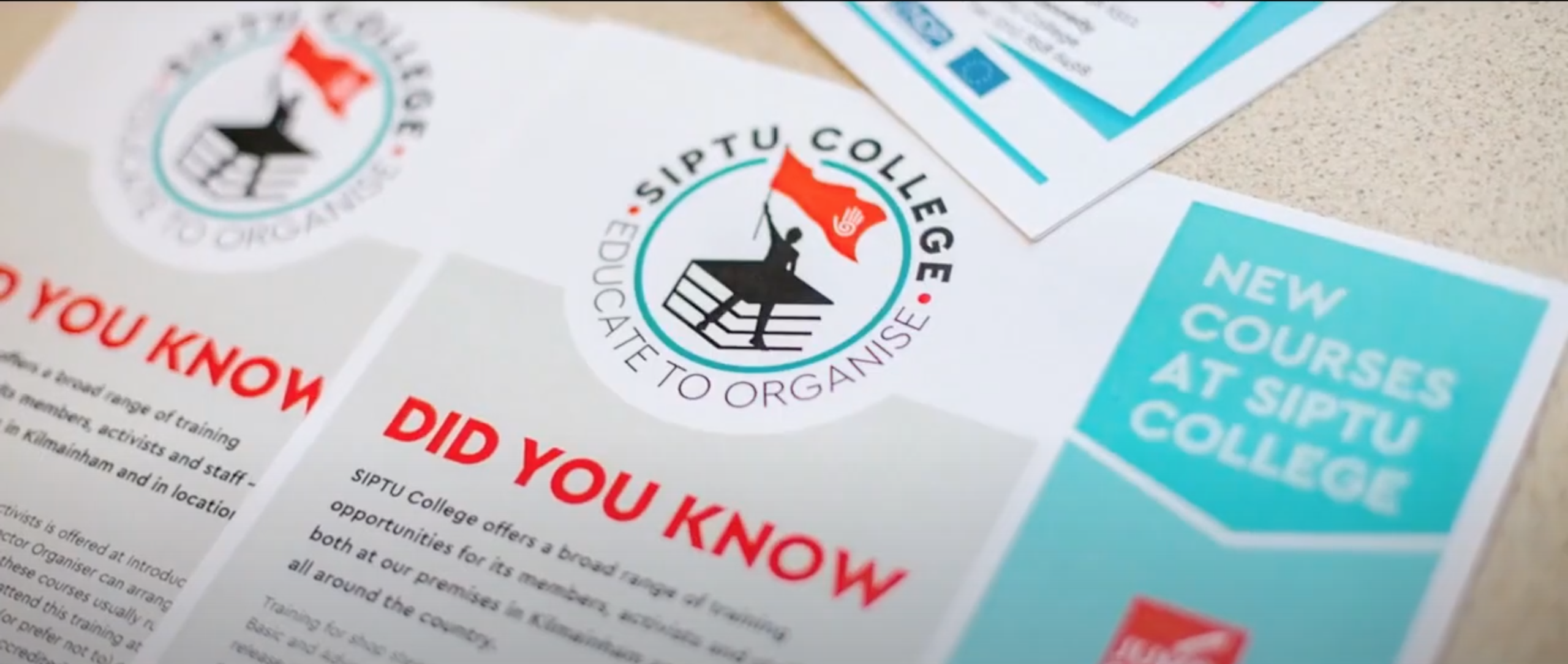 SIPTU College is delighted to accept new applications for 2022 -2023 Trade Union Studies Level 6.
This is a modular programme which SIPTU College manages on behalf of ICTU/SIPTU and the National College of Ireland. This programme is devised for, and by, trade union activists and leads to a Special Purpose Award at Level 6 on the National Framework of Qualifications.
Please note that classes will be delivered remotely when Covid-19 Pandemic public health guidance requires it. We will be commencing Trade Union Studies in 2022 via remote learning. 
APPLICATIONS NOW CLOSED
Aims, objectives and outcomes of the course: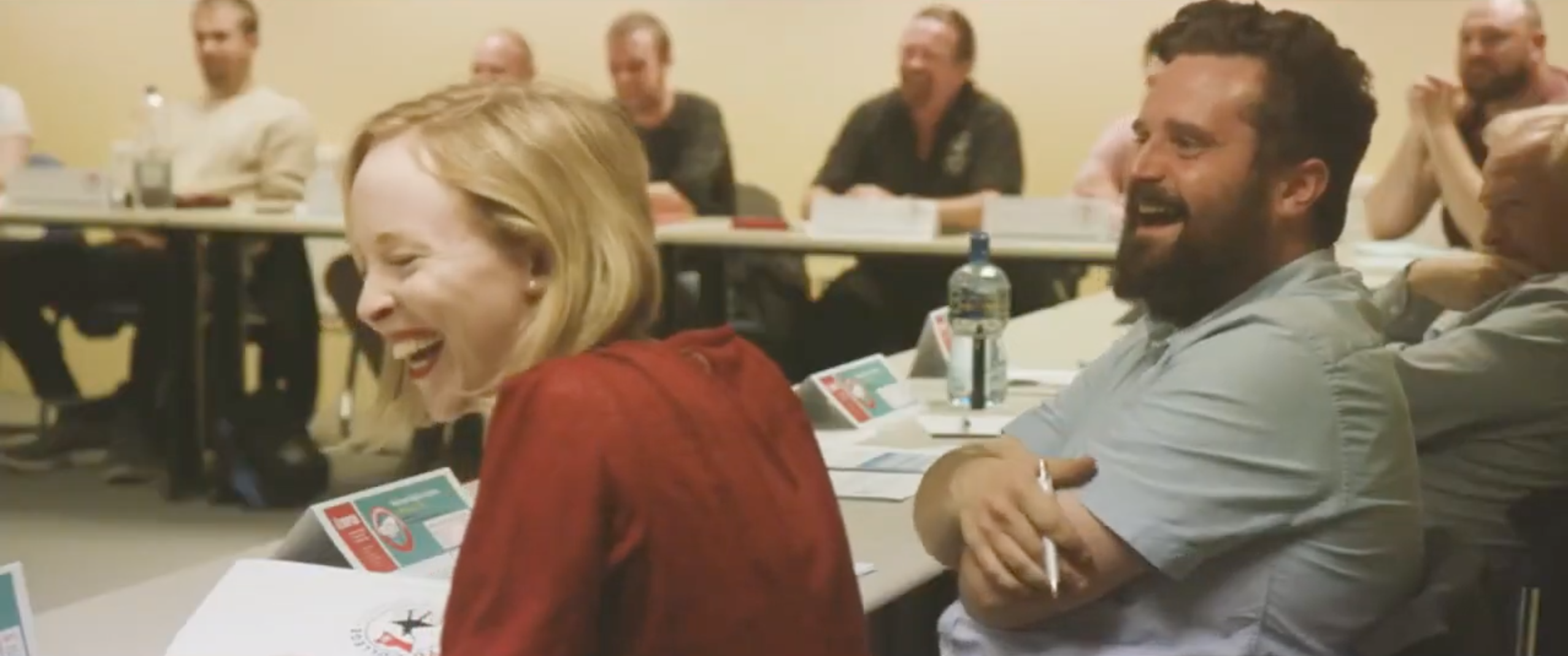 Trade Union Studies aims to provide learners with a sound theoretical and practical engagement with the purpose and practice of trade unions in the workplace and beyond, with the objective of enhancing their activities as officers or activists within a trade union, and of possible further academic study.
On completion of the programme you should
… have a basic knowledge of the principal features of the employment relationship and of trade unions in particular the external economic, social, legal, and political environment in which unions operate
… have a basic theoretical and practical understanding of trade union purpose and practice, as well as the core areas of collective bargaining and associated regulatory frameworks, both voluntary and legal.
… will be able to identify a range of options in industrial relations and trade union issues taking account of internal procedures and external regulatory (legal) contexts.
… will be equipped with a range of skills and tools in industrial relations and trade union activism that are used by practitioners in the field, and the ability to propose and defend recommendations to appropriate audiences.
… will have acquired the knowledge and skills to operate in a variety of trade union settings to promote and contribute to trade union policy and practice within and without the workplace.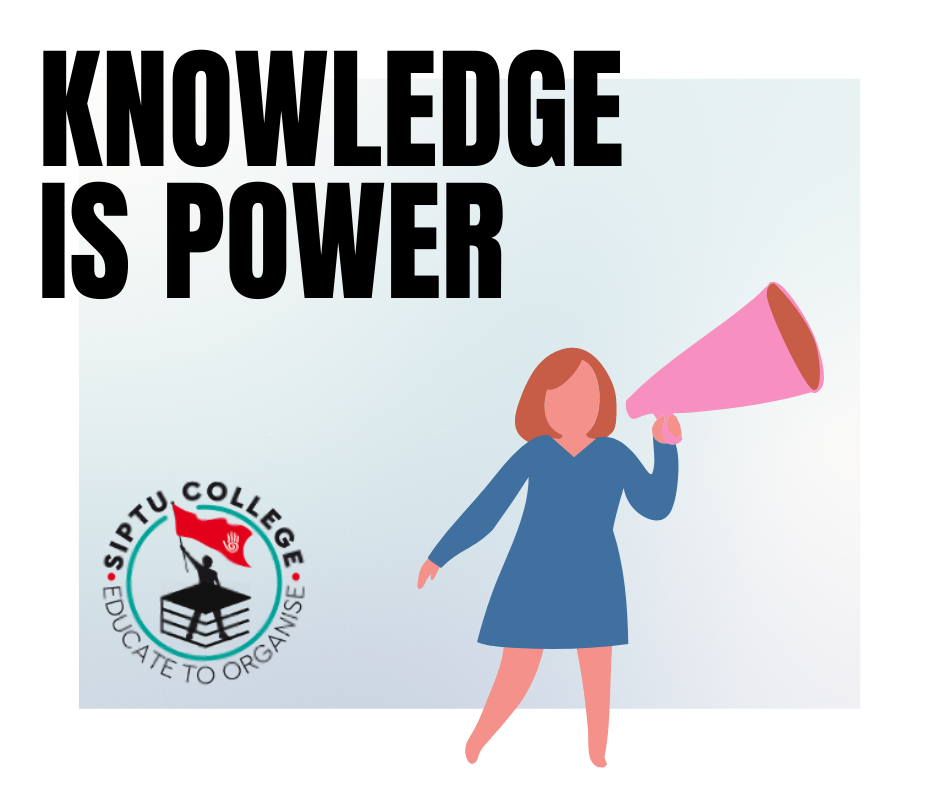 Modules:
This is a modular programme which means that you can take individual modules at your own pace. It is however designed to be achievable in two years and you have a maximum of five years in which to complete all of the modules. You acquire the Certificate by first acquiring 60 credits via the modules below.
Modules available from January 2022 are divided into 'core' and 'elective' and you can click on the module names below for more information.
Core modules are those which every learner must take and they are:
Trade Unions and Collective Bargaining (10 credits)
Management of Labour (10 credits)
Law and the Worker (10 credits)
Workers in the Economy (10 credits)
Return to Learn (5 credits)
Completion of these modules will gain you 45 credits. You will need a further 15 to be eligible for the Certificate. You may acquire these by any combination of the following elective modules:
Labour History (5 credits)
Diversity and Social Inequality (5 credits)
Work in Irish Society (5 credits)
Organising health and safety at work (5 credits)
Modern Labour Issues (5 credits)
Representing Workers (5 credits)
Locations: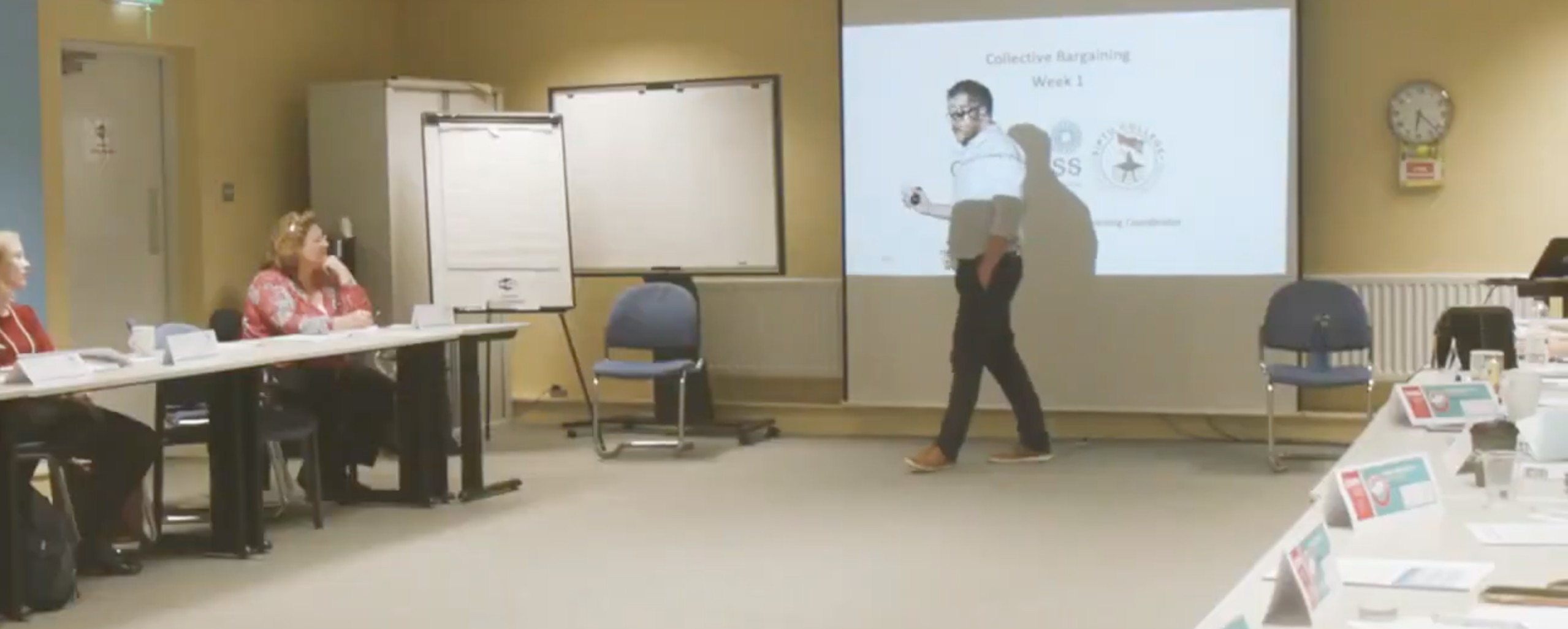 Normally Trade Union Studies is offered in Dublin, Sligo, Galway, Limerick and Cork, via night classes held in local trade union offices and with some 1-day seminars on Saturdays.
Due to Covid-19 restrictions all classes are currently being offered online for the time being. We will however try our best to keep participants in groups based on the location you choose for physical classes when they return.
Please note however that modules are offered in the various locations subject to there being sufficient numbers registering.
You will need an ipad, laptop, PC or other suitable device and a reliable internet connection in order to participate on this course.
Dates and times:
Core modules tend to be offered from 6-9pm on a fixed night at each location, for example:
Dublin, Limerick and Sligo on Monday nights
Galway on Tuesday nights
Cork on Thursday nights
All of the above days are subject to change based on the availability of tutors in your area.
Elective modules will be offered by a mixture of the above, on Wednesdays and via full-day seminars.
APPLICATIONS NOW CLOSED